Something went wrong, please start again.
If you wish to change your selection, you will need to start the package again. Would you like to restart your select for all items in the package, or continue with the currently selected options?
Show Taxi
ICONSIAM 6th. Floor (Zone C)
Please be aware that the system is unable to assign all the seats you have requested together in a single row.
Tickets are not available for your selection
Peppa Pig - Picnic Fun : A Pop-Up Indoor Playground Attraction
Event Details
Peppa Pig invites kids to come and play at the Pop-up Playground: Peppa Pig – Picnic Fun!
Peppa and family love outdoor activities, as picnic and camping scenes often appear in the cartoon series. Hence, the theme for this pop-up playground attraction is all about enjoying an indoor picnic experience with many fun play with Peppa and family!
Due to the COVID-19 outbreak, children have been missing their chances to play, to learn new things and encounter new experiences. Here comes the chance with their beloved Peppa Pig!! "Peppa Pig – Picnic Fun" a pop-up indoor playground is coming to town!
Peppa Pig Picnic Fun Bangkok Thailand! A super popular character for children all over the world is coming to Bangkok!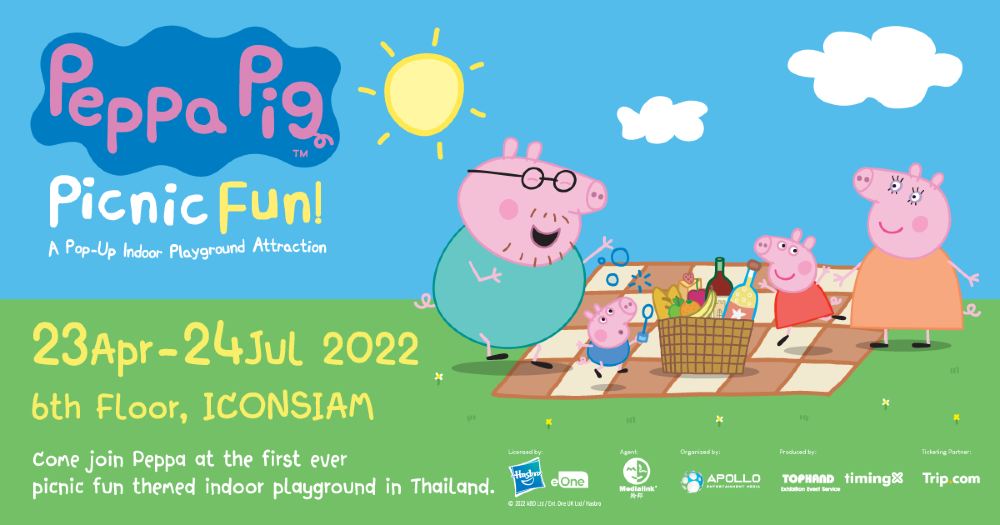 "Peppa Pig Picnic Fun" will held for 3 months at ICON SIAM, 6th floor , zone C (Cinema Zone) in Bangkok Thailand from 23 April 2022 - 24 July 2022.
At Peppa Pig – Picnic Fun! pop-up indoor playground, children can experience many activity zones such as the Peppa Pig photo zones, Granny's Rock Garden and Grandpa Pig's farm, fun ride on Grandpa Pig's Train, electric cars and the huge Peppa Pig's Tree House surrounded by a huge ball pit where kids will immerse themselves in the fun-filled and colorful world of Peppa Pig! Other learn-through-play activities such as interactive graffiti activity and limited edition Peppa Pig's cupcake, keeping children delighted and engaged! Bag home the memorable Peppa Pig – Picnic Fun! family experience with souvenirs from a large selection of merchandise.
Highlight : Grandpa Pig's Train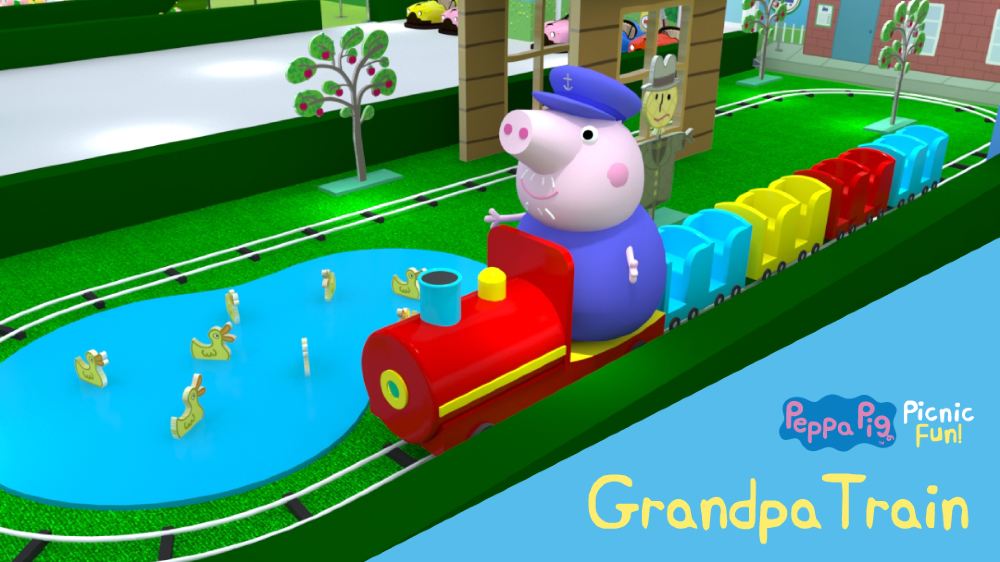 Highlight : Tree House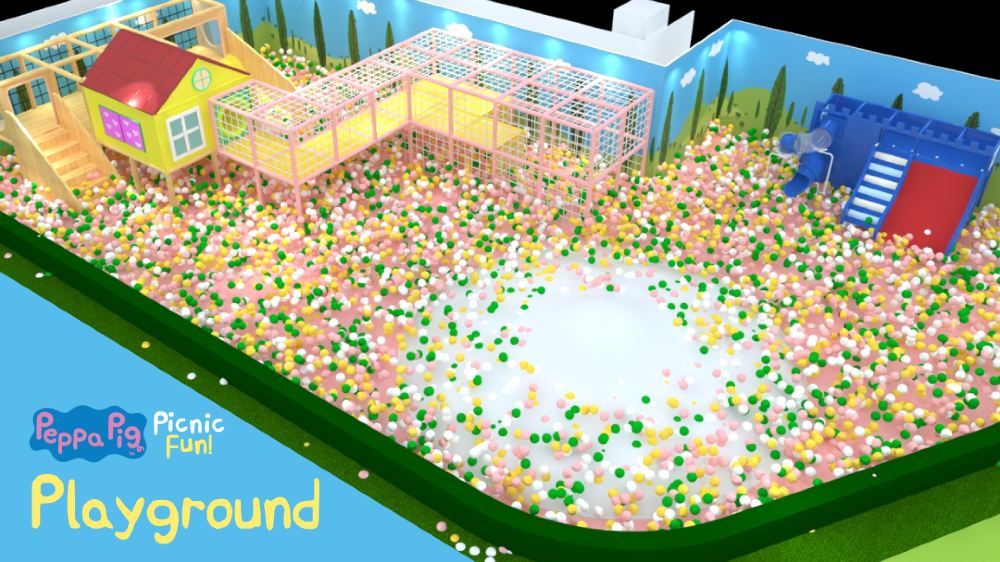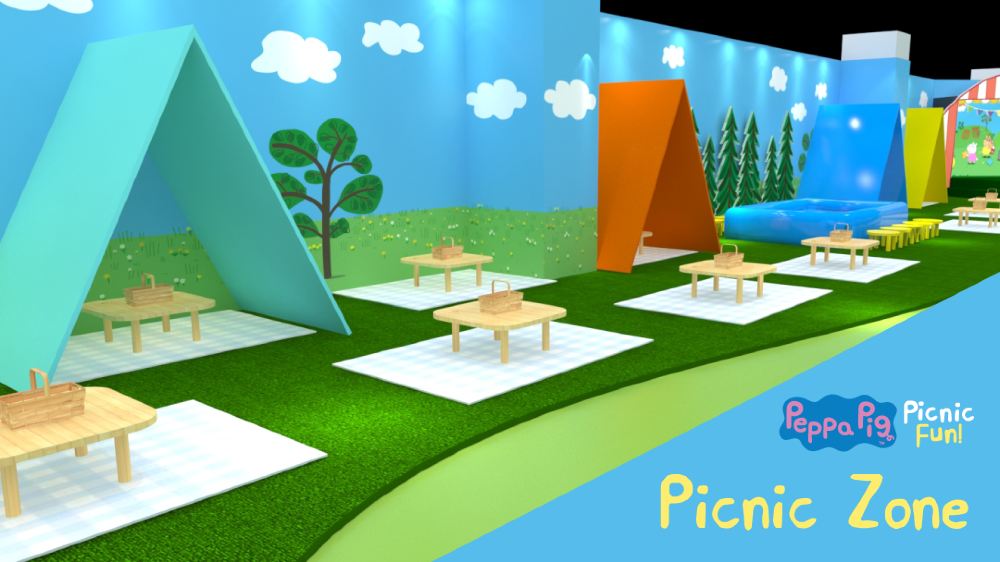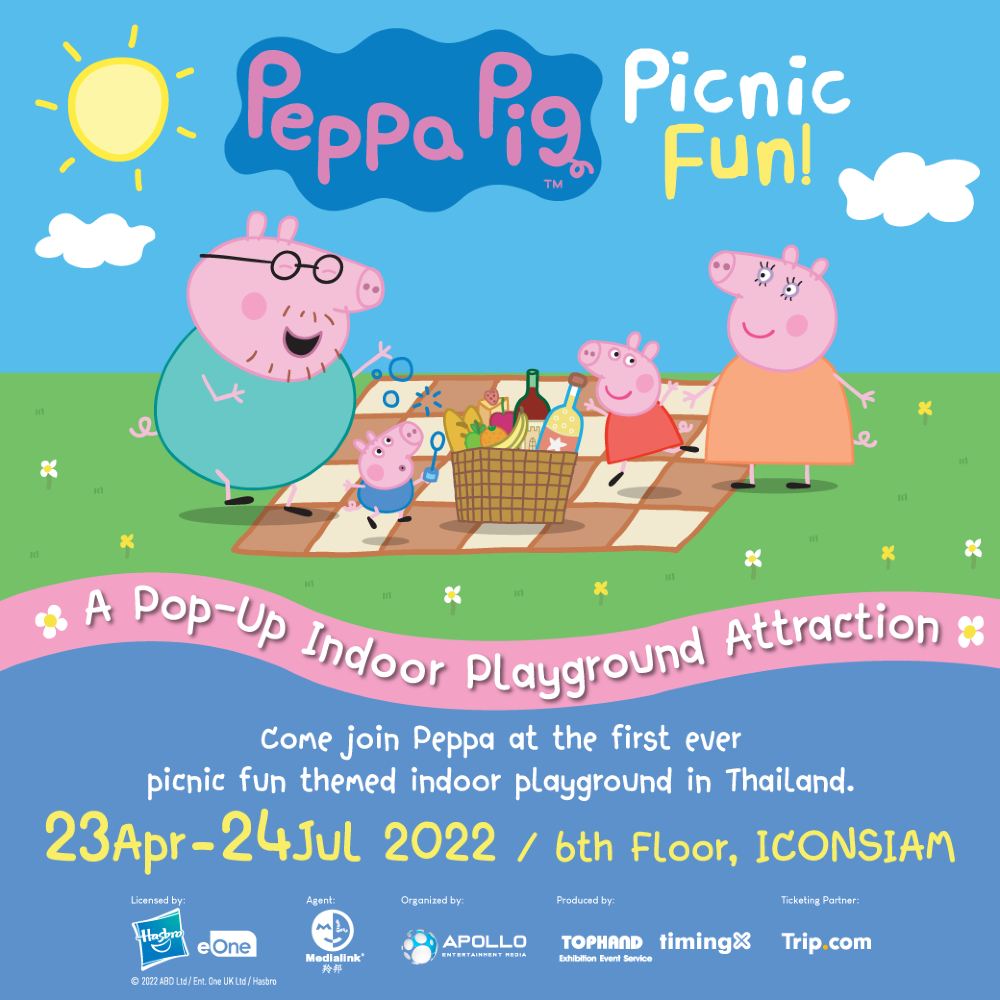 Be ready for the first ever Peppa Pig – Picnic Fun Pop- Up indoor playground attraction in Thailand.
Early Bird ticket is ready for booking today from 01 Apr until 21 Apr 2022!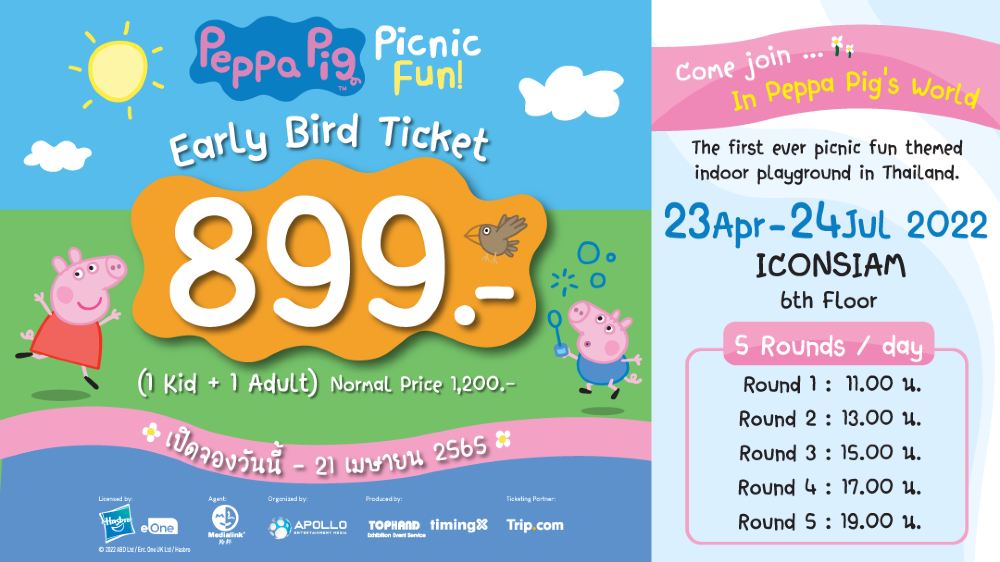 "Peppa Pig Picnic Fun" Bangkok Thailand
Address : ICONSIAM , 6th Floor, Zone C
Date : 23 Apr 2022- 24 Jul 2022
(Duration per round 1.45hrs.)
Round 1 : 11.00-12:45
Round 2 : 13.00-14:45
Round 3 : 15.00-16.45
Round 4 : 17.00-18.45
Round 5 : 19.00-20.45
Tickets Info:
Adult: Height 1.31m+
Child: Height 0.8–1.3m
Senior: Age 60+
Free admission for infants 80 cm and under


COVID-19 Countermeasures for Audience:
Strictly measure body temperature.

Scan QR Code to register on "Thai Chana" before entering the hall.

Audiences must wear a face

mask

at all times.

Hand sanitizer will be readily available throughout

the event zone

.

Keeping an appropriate distance to other people.

if you are sick, coughing, sneezing, have a runny nose, or display any other signs of being unwel

l

, please do not enter the event.

Organi

z

er has right to refuse entry. In such cases, the Organi

z

er reserves the right not to offer a refund.
Show more
No available session(s) for the selected date. Kindly choose other date.
More Details
Click here for event's FAQ
You already have an order in progress. Would you like to cancel the previous order and start again, or would you prefer to return to the previous order instead?
It seems you already have an order in-progress. Please finish or cancel your existing order before starting a new order.
Cancelling previous order...
Your order is already cancelled.
Sorry, your session has expired.